AlkaViva Vesta H2 Water Ionizer
$2,995.00
Comes with Limited LIFE Time Warranty AND
30 day Money Back Guarantee!


This unit has it all:

Stylish Upright Look
Strongest Hydrogen Production from any brand Water Ionizer
Great Range of Output
Ease of Operation and Installation
The security of dealing with the top Asian manufacturer, established since 1982
If you've been shopping around, tell us what any other countertop model has,that this doesn't.
Then add on the security of buying from AlkaViva / IonLife with an A+ ranking since 2007.

Why the 9-plate Vesta H2 is your first choice for the cleanest, healthiest
and best-tasting, hydrogen enriched water.
Most water ionizer drinkers naturally choose drinking water that is between pH 8 to pH 9 for the simple reason it tastes better than water with pH 10 or higher. It is safer too at this level. But this also creates an issue. You either drink water at a low pH that tastes good but doesn't have beneficial levels of H2 - or if wanting a stronger H2, you have to drink water with pH 10 or higher, which does not taste good plus is not recommended by the KFDA or Japanese Ministry of Health. Usually something has to give - you can't get both.
That is until now. The Vesta H2 outperforms other ionizers in beneficial hydrogen production, and does so in the recommended - and great tasting – pH 8 to pH 9 range. That gives you the best of both worlds.
The Vesta H2 water ionizer offers you the best water filtration system, the latest features and the finest on-demand dydrogen generation technology you can buy. This is the top model in our new H2 Series. You get the safest, cleanest, healthiest - and very importantly - best tasting water.
The Vesta H2: a model of pure perfection.
The New Vesta H2 water ionizer offers you these cutting-edge features:
The industry best 13-stage dual-filtration system plus UltraWater. Don't buy an expensive single filter system or one with cheap Vitamin C or carbon filters. The Vesta H2 offers you our UltraWater Technology plus 13 stages of cutting edge filtration to give you the healthiest water that is pristine and ultra-clean!
Vesta H2 filter test results >>> Here
Fully automatic DARC Cleaning System. Cleans with every use. AlkaViva pioneered DARC cleaning. This is by far the best way to help ensure that the most critical component of the ionizer – the electrodes – stays free of scale buildup. Scale is the enemy of performance. The Vesta H2 continues AlkaViva's tradition of offering the best cleaning system so you get great performance, especially over time. It also gives you the peace of mind of never having to think about cleaning or waiting for a cleaning cycle to complete. The Vesta H2 for the best performance and ultimate convenience!
Nine advanced SmartDesign Electrodes. Over-sized or over-powered electrodes are a by-product of cheap or poor engineering or a sign of inefficient design. They degrade faster and have questionable effect in performance. Other ionizers with nine or more electrodes require A LOT of power to run them. Some even have to slow the flow rate. Our manufacturer found that you get the best performance when you have a highly engineered electrode design matched with proper power density. The SmartDesign Electrodes are engineered to deliver maximum efficiency. The Vesta H2 offers you the perfect combination of electrode design and count and the optimal power to run them. The result is a great flow rate, top performance, absolute reliability and lasting durability.
Top hydrogen performance at lower, drinkable levels of pH that taste great! Most other systems can create at least a low level of hydrogen. However, any system that creates decent hydrogen in water has to run at a maximum setting and produce water above 10 pH to achieve that result. Not only is it questionable in health terms, but water that high in pH tastes bad! It also stresses the electrodes. The Vesta H2 is better than other systems at delivering hydrogen performance, especially at lower more drinkable - and safer - pH levels. We can't stress this point enough. Cleaner, healthier and better tasting water. Step up!
Top Certifications. Our 13 years in business means you can trust the Vesta H2, AlkaViva and our manufacturing.
Real-time Flow Control System. Optimal flow rate is also critical in achieving optimal hydrogen performance. The Vesta H2's real-time Flow Control System offers a LCD display and a selectable valve that allows you to set easy and precise control of your flow rate – each time you use it.
AutoAdjust. With AutoAdjust the power can be adjusted to the optimal level for your water ensuring you get peak hydrogen performance each time you use your Vesta H2.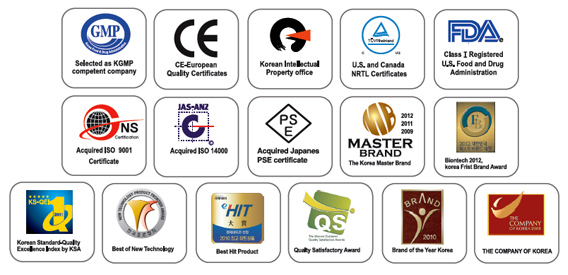 Latest Models Compared
| Feature | Melody II | Athena H2 | Vesta H2 |
| --- | --- | --- | --- |
| # of Plates | 5 | 7 | 9 |
| H2 Performance | Good | Better | Optimal |
| H2 at Low pH | Average | Better | Optimal |
| UltraWater Filtration | Extra | Included | Included |
| DARC Cleaning | Yes | Yes | Yes |
| Auto Adjust | No | Yes | Yes |
| SMPS | Yes | Yes | Yes |
| Real Time Flow | Yes | Yes | Yes |
| Warranty | Limited Lifetime | Limited Lifetime | Limited Lifetime |

Technical Specifications:
Rate Voltage: 120V / 60Hz
Power Supply: Next Generation SMPS with AutoAdjust
Power Use: 150W
Dimensions: 12.5" x 14.5" x 5.5" (WxHxD)
Weight: 12.75 lbs (14.75 Shipped Weight)
Water Pressure Range: 15~90 psi
Tap Water Temperature Available: 40 ~ 86F
Protection Devices: 2 built-in temperature sensors
Electrolysis Method:
Continuous
Electrodes: 9 SmartDesign
Platinum / Titanium
Generating Capacity:
Standard (1.5L/min. at 28psi), Max (3.5L/min. at 90psi)
Setting: Alkaline Water
(5 Levels), Purified Water, Acidic Water (2 Levels)
Cleaning: DARC Cleaning System - Dual Automatic Reverse Cleaning
Filter Replacement: Cartridge Type (2 Filters)
Filter Life: 1,000 gallons
Voice Recognition: Yes
Display: Negative LCD
Display Control: Full Touch Screen (Letter and Image)
ON/OFF Valve Method:
Real-time Flow Control System