Become an Authorized AlkaViva Distributor thorugh IonLife
... changing the way you feel about water
When ready please fill out the Dealer Enquiry Form and an Ionlife support specialist will get back to you within 1-2 business days.
And YES we do offer fully functional websites and the best Dealer support tools.
Yes we do offer no-penalty pay back financing with one-time admin charge and much more!
Partner with Ionlife and AlkaViva ... the two most powerful names in water ionization.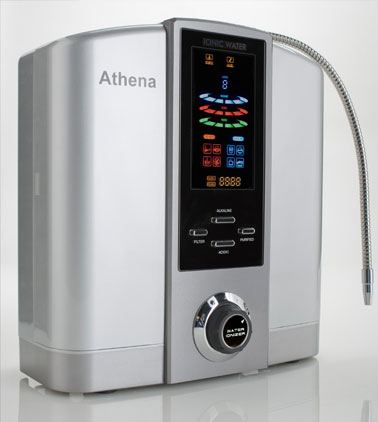 AlkaViva is the North American exclusive importer for Emco Tech. Emco Tech is the world's leading manufacturer of high quality residential and commercial water ionization products. Backed by more than 30 years of manufacturing excellence, AlkaViva products are the highest performing, most reliable and technically advanced ionizers available today.
Ionlife - an authorized AlkaViva distributor - believes the only way to be successful is to help you be successful, so we offer you the most comprehensive marketing, sales, customer service and dealer support tools in this industry.

We will also work directly with you to succeed - "turn key" to us doesn't mean we simply sell you and turn you loose!
We invite you to discover how integrity, dedication, performance and quality can benefit you. We at Ionlife are dedicated water ionizer professionals and offer comprehensive whole home and pre-treatment solutions by qualified staff.
Find out why all the major pH experts endorse AlkaViva products - Dr. Robert O. Young (author of the "pH Miracle for Living" series), Dr. Theodore Baroody (author of "Alkalize or Die") and Sang Wang (author of "Reverse Aging") etc.

Why partner with Ionlife and AlkaViva?
Simple - we offer you the best quality water ionizers, the best profit and the best marketing and customer support tools in the business.
Consider these important points:

You become part of the #1 water ionizer company in the world - Emco Tech has led the industry in ionization technology for over 30 years. Find out why Emco Tech is the manufacturer of choice for companies such as Hyundai, Samsung, LG and Toyo.
Most recognized brand name, top performing ionizers and the lowest return rate in the industry. All the other major water ionizer importers were once our dealers.
The most complete range of products representing the best profit potential.
Opening soon in other countries using a web site platform that will allow you to benefit from your sales in those countries also.
Onlly AlkaViva ionizers come with the USA-made, government-certified UltraWater filters that remove 99.9% of virtually all contaminants
Honest income opportunity with 12 year old established company as we start to release a range of non-electric filter products and consumables
Cutting edge design, features and technology, including the most advanced under sink model. Only AlkaViva ionizers offer a patented 1:1 cleaning ratio which ensures your ionizer will perform like new for many years. Other importers are about 15:1 or worse.
We not only offer you the ability to retail but through AlkaViva's unique hybrid structure

you also have the opportunity to be paid for sales made by others you refer

- creating a double income stream.
You will enjoy the most comprehensive sales and marketing tools and support:
Professionally produced promotional DVDs.
A broad range of brochures, pamphlets and flyers.
A robust package of online web tools including duplicating websites, quality videos, marketing tools and more ...

Dealer sales kits, monthly newsletters, live dealer support including regional meetings and web seminars.
You will get the best customer support tools:
Automated ordering system, with full online package tracking.
Each AlkaViva ionizer comes with an excellent installation, use and maintenance DVD.
This has reduced customer service calls by 95%.
Our manuals are the best in the business.
Live customer support with automatic product shipping tracking.

How To Get Started as an Authorized AlkaViva Distributor through Ionlife Today:
We have made the process of starting and running your AlkaViva dealership easy, efficient and cost effective. The steps to complete the process are as easy as one, two and three:
1) When ready please fill out the Associate Enquiry Form and an Ionlife support specialist will get back to you within 1-2 business days. You can also simply call us and ask for a dealer support specialist. We will then send you aAssociate Application Form.
Ionlife is part of the AlkaViva family of distributors - the most rapidly growing network of dealers in alkaline water ionizers in the world - providing business opportunities to hundreds of retailers and home entrepreneurs in the USA, Canada and South America. . International inquiries are welcomed.
Phone: Toll Free Call: 1 (800) 811-0511